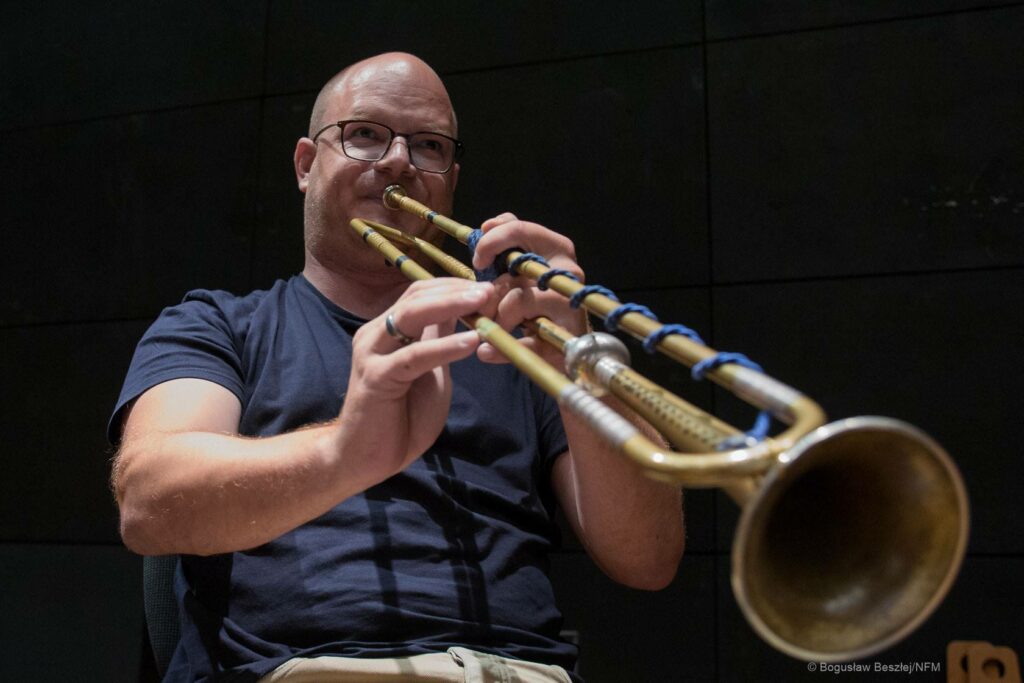 Mag. Gerd Bachmann
Born 1979 in Lienz
Even in music school, Martin Mairer laid the foundation for the interest and motivation to research the trumpet, which was followed by studying with Prof. Karl Steininger at the Mozarteum Salzburg.
The love for the natural trumpet and the first incredibly important insights and ideas on how a brass instrument works were conveyed by Andreas Lackner.
The years from 2007 to 2022 are characterized by working in a motivated and productive environment with friends Andreas Lackner and Thomas Steinbrucker at the Innsbruck Music School. The opportunity to watch Andreas Lackner teaching and the weekly exchange at the trumpet regulars table not only resulted in constructive ideas about teaching, but also a very successful youth brass band project, which was crowned with the victory of the European championship in Montreux ( https://www.youtube.com/watch?v=1xrkYXy3xEg )
In 2015-2016, friend Martin Sillaber gave me the opportunity to take lessons from Bo Nilsson in Malmö. These 2 years were definitely the most decisive and formative in Gerd Bachmann's musical life, as the knowledge of how a brass instrument works was expanded to a deeper level. Bo Nilsson's ideas regarding the correct trumpet technique made a significant contribution to answering the open questions that Gerd had been thinking about for 20 years. With this last piece of the puzzle, Gerd's idea of ​​"real trumpet play" was completed.
Gerd Bachmann regularly plays with the Wroclaw Baroque Orchestra, Les passions de lÀme, La Cetra Basel, Kammerorchester Innstrumenti, gramArter Bläser, Archipelago Projekt and the R.E.T. Brass band
Gerd was also invited with the Concentus Musicus Wien, il Giardino Armonico, I Barocchisti, Venice Baroque, {oh!} Orkiestra Historyczna, Wiener Akademie, B ́Rock Ghent, Grazer Hofkapelle, Windkraft Tirol, LÓrpheo, ars antiqua austria, la banda, l'arpa festante, Trompetenconsort Innsbruck, Eliseo, Orchester der Akademie St.Blasius, Hassler Consort and the Festival Orchestra Idyllwild Los Angeles